Trek Super Commuter+ 8S
Super Commuter+ 8S is an e-bike commuter whose performance is matched only by its style. This electric bike is made for fast commuters who favor the high-performance ride characteristics of a Bosch pedal-assist system that helps you sustain speeds of up to 45 km/h, riders who appreciate great design, and anyone who's tired of waiting in traffic and paying for parking.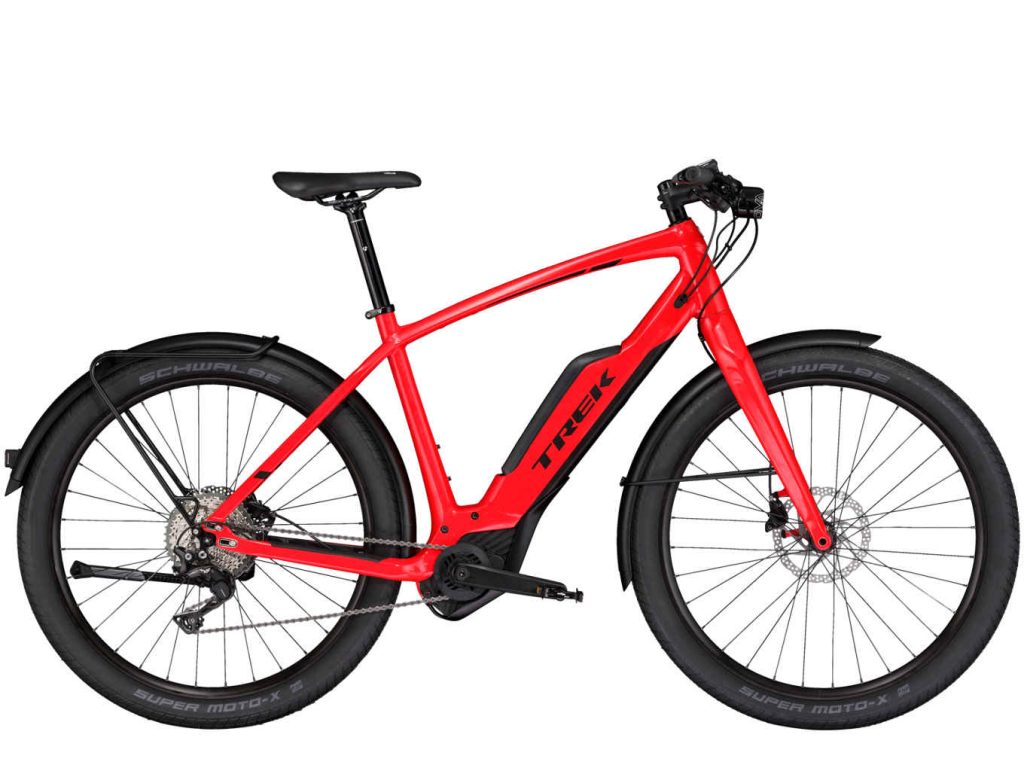 Trek Domane+
Domane+ is a drop-bar electric road bike that makes longer, faster road rides possible. A carbon frame with IsoSpeed and a stable endurance geometry, a powerful Bosch drive system for speeds up to 28 mph, and a sleek design with integrated lighting features make Domane+ the ideal ride for cyclists who want speed, all-road performance, and endless style.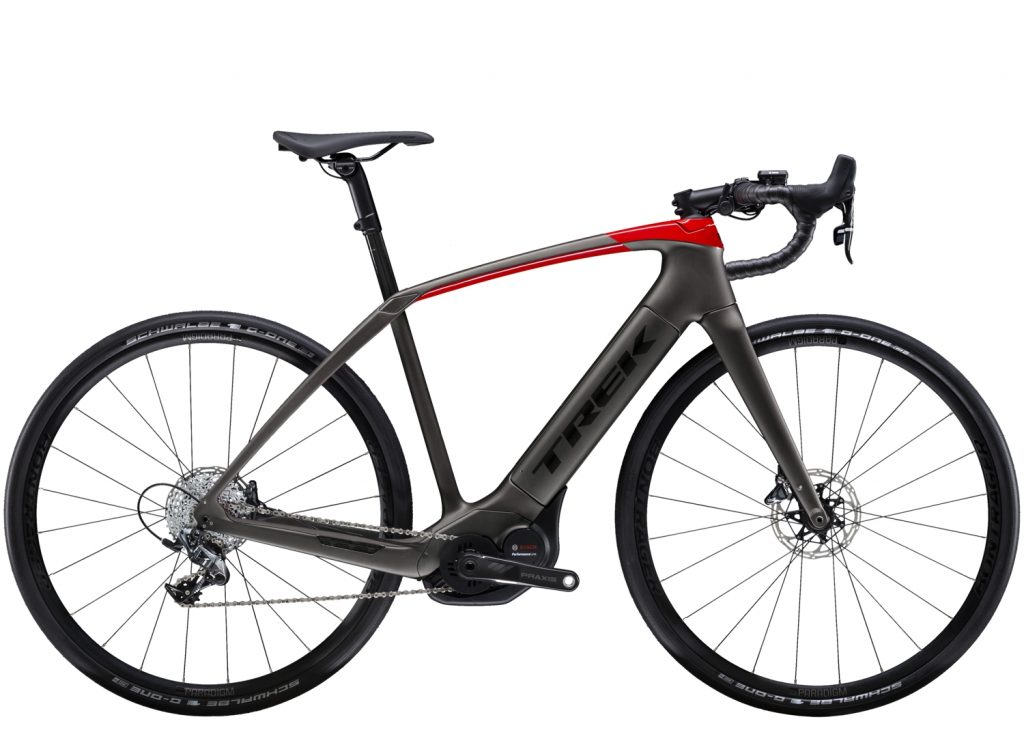 Trek Verve+ 2 / Verve+ 2 Lowstep
Verve+ is an electric hybrid bike designed for comfort on commutes, daily cruises, and recreational rides. It features a Bosch system capable of sustaining speeds of up to 20 mph, and comes fully stocked with accessories like integrated lights, fenders, and a kickstand. Our most affordable e-bike is great for anyone looking for an extra boost to enjoy riding more!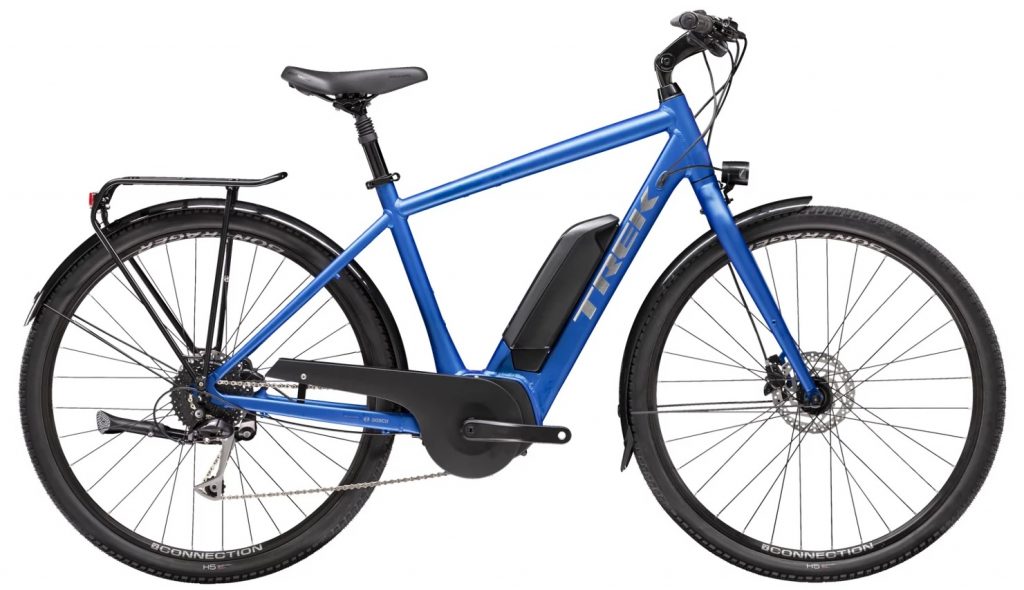 Trek Powerfly LT 9.7 Plus
Powerfly LT 9.7 is a carbon electric mountain bike with long-travel suspension and a high-end parts spec. This high-performance e-MTB is built to take you into the wild unknown to rip up and down whatever mountains you'll find. The OCLV Carbon frame fully hides the battery for clean looks and protection on rugged trails.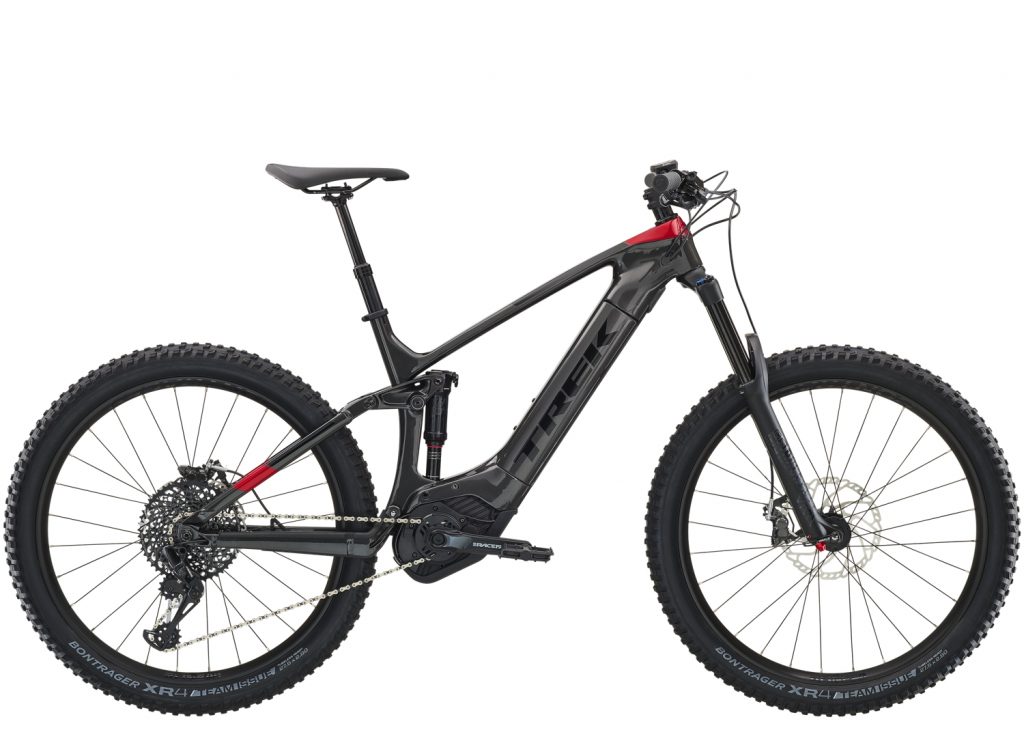 Specialized Turbo Levo Expert and Comp
If you're looking to explore some new trails, expand your weekly ride routes, and have some fun doing it, the Turbo Levo Comp has the perfect blend of trail performance and power to give you the ride of your life. On the dirt, they give you the power to ride more trails. Think of it like superhuman strength, only it's more like a superhuman is helping you as you pedal. Between the Mission Control app and the Levo's ANT+/Bluetooth compatibility, you can control every aspect of the performance and run the head unit that you're used to.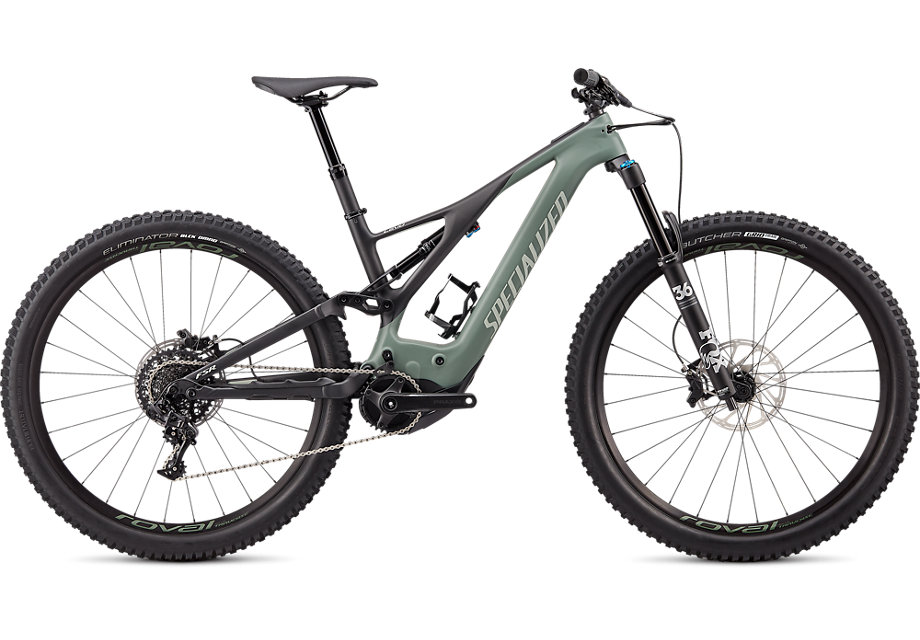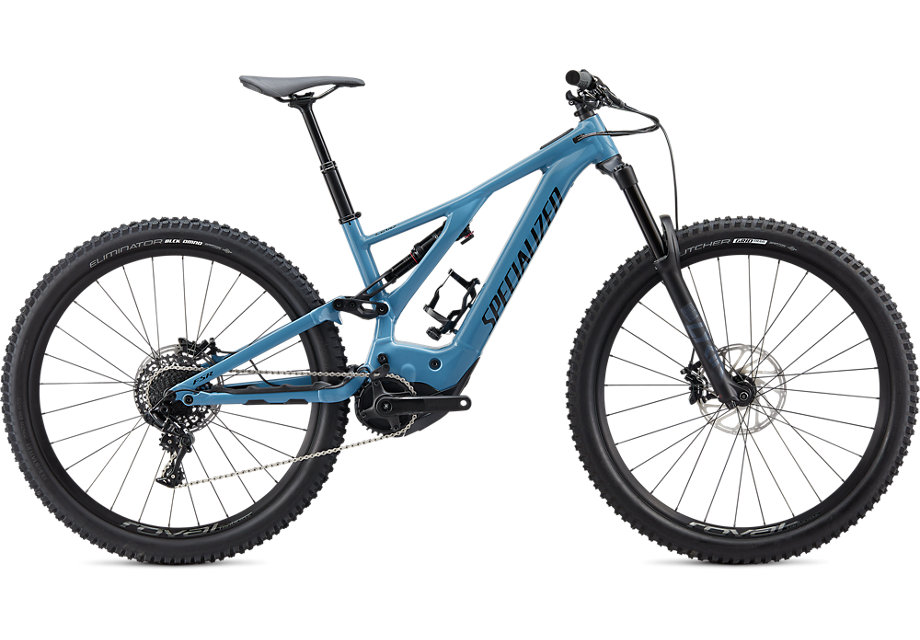 Go! to work. Go! to the gym. Go! the long way home. Townie® Commute Go! is a battery-powered, pedal-assist bike that lets you ride like the wind without breaking a sweat. The comfort and control of Townie's Flat Foot Technology® combined with the Bosch Performance System offers four levels of power support from Eco to Turbo mode, allowing you to tackle your commute with ease.
Simple to use and fun to ride, the Townie Commute Go! comes standard with all the upgrades needed for a long, sweat-free ride to work. Color-matched fenders ensure a clean ride in all conditions, heavy-duty front and rear racks let you carry everything you need for the trip, and front and rear lighting show you the way home safely. It's all supported by 700c Schwalbe Fat Frank puncture-resistant tires and hydraulic disc brakes that can handle whatever you throw at them. You've got places to Go! This is just the bike to get you there.