Jes opened up Gettysburg Schwinn on Buford Avenue in 1991 after graduating from Salisbury University in 1989. He competitively raced mountain and road bikes from 1986 until 1997 with his wife Thora, who he married in 1990. Their daughter Lydia was born in 1997. As the business grew fast and a larger shop was needed, Jes built the current shop in 1999 on Third Street on the opposite side of town. Jes has his Level One Trek Certification in fitting.  In 1996 the first Michaux mountain bike race took place at Big Flat, the Curse of Dark Hollow. Success from that race has led to the expansion of new a three race series; The Michaux Endurance Series. The Terror of Teaberry's debut was in 1999, with Michaux Maximus coming the following year. The shop continues to promote the race series as well as celebrating 25 years of service for the Gettysburg area. Jes has a few Trek Project One Superfly 100's, Specialized Epic FSR, Specialized Epic HT, Trek Project One Emonda SLR, and Checkpoint SL.
Kent came to the shop in 2005 when he was attending Penn State. After graduating with his Business degree, he came on full time and has focused his time on bicycle fitting. He has obtained his BG FIT Masters Degree and has his Level One Trek Certification. Kent used to race downhill and cross country mountain bikes from 2000-2008. Kent rides a Trek Session, Yeti 160e, Pivot Point, Trek Superfly 100 and Superfly SS
Pat Reisinger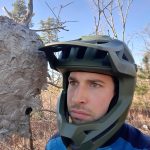 This Pats first year with us and is an Adams County local.  After falling in love with mountain biking in Michaux State Forest early 2021, the opportunity to start at the shop this year was an obvious choice. You may see him walking his dog Leo around Gettysburg or getting in some miles on the Ibis Ripmo AF, Polygon T8, or Van Dessel Aloominator. 
Cheryl went to college with Jes and Thora and shared the thrill of competitively racing mountain and road bikes with the pair in the early 90's. Then in 1997 she took a break, married Lee, raised Levi (her son) and earned a Masters Degree in School Counseling. Her top accomplishments include 3 National Ultra Endurance Mountain Bike Championships, 4 Gran Fondo National Championships, 2nd place US Marathon Mountain Bike Nationals, 2 time Trans-Sylvania Epic Mountain Bike Stage Race Champion. During her career she had the opportunity to race two of the 6 toughest Mountain Bike endurance Races on the Planet: Cape Epic in South Africa and La Ruta de Los Conquistador in Costa Rica. Fast forward to now and Cheryl continues to enjoy riding but has put competitive racing behind her. Still full of energy and now lots of time, she is super honored to work at the shop where she previously spent hours driving Kent and Jes nuts as they kept all her steeds in top shape. Cheryl now rides a Yeti SB150, Pivot Trail 429, Trek Emonda SL 7, Specialized Rockhopper SS, Specialized S-WORKS Crux.
Adam Thomas

Adam is currently attending Penn State Harrisburg. Adam won the 2017 10 Mile Overall for the Volvo Michaux Endurance Series and was on the Adams County Composite Mountain Bike team with his Trek Project One Superfly FS. He also has a Specialized Roubaix Pro.
Kobe Althoff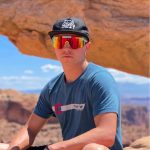 This is Kobe's 3rd year at the shop and is currently in his Freshman year at Towson University getting his Business Administration degree. When he's not in class expect to see him on his bike riding his Yeti SB150, SB130, Trek Madone 4.7, FX 1 or his FitBikeCo BMX bike. Kobe has raced in many of the Mid Atlantic Super Series as well as his fair share of XC races while on the Adams County Composite Team.
What shop would be complete without some awesome shop dogs? Most days when you come trough the door, expect to be greeted by Koda and Rue!