Sorting your winter ride kit can be a gamble. Dress too warm or too light, and you could be in for a long, unpleasant ride. Enter the Bontrager Winter Ride System, our simple guide to help you find the kit that's just right for you.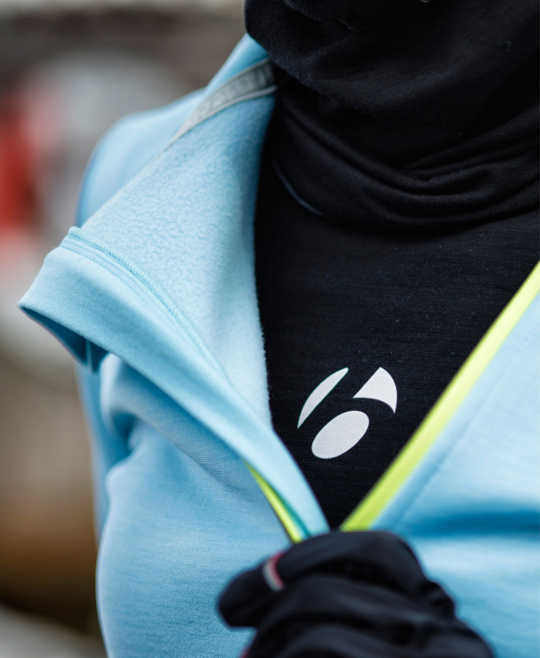 The base of every great ride. Bontrager baselayers are available in three weights (B1, B2, and B3), each with unique design properties to help you control your climate. B2 and B3 baselayers are made for riding in chillier temperatures, with merino wool for warmth and breathability in cool, cooler, and cold conditions.
Sun's gone, thermals on. The right thermal gear is key to retaining body heat and insulating your core. Pairing Bontrager thermal gear with a baselayer is a great way to extend your season in cool weather.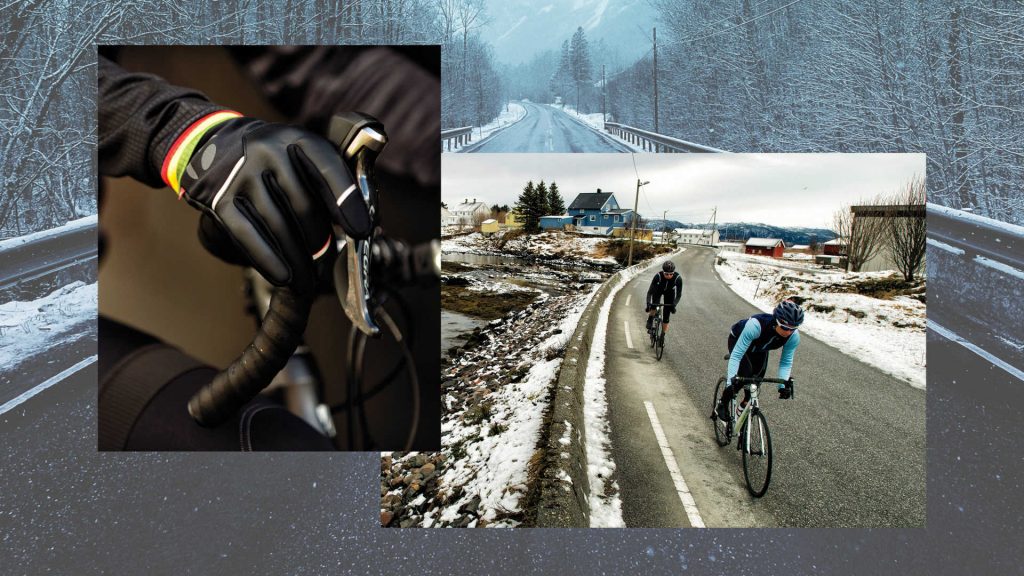 Stop the wind. Wind is a fact of cycling, but it doesn't have to keep you from riding. On blustery days, Bontrager's wind-blocking apparel keeps the chill out.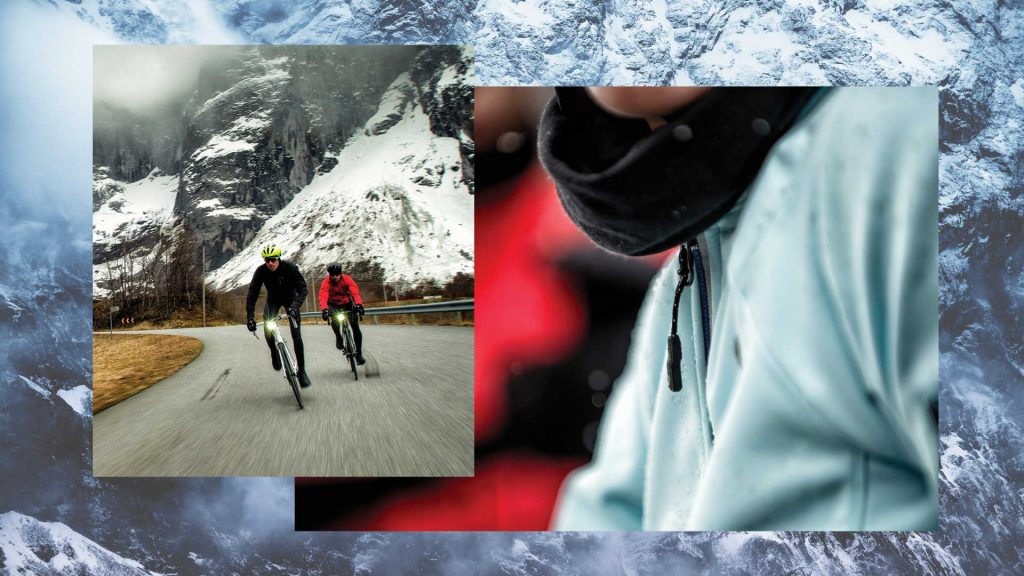 O.K., now it's really cold. Bontrager's S2 apparel was designed specifically for the brave souls—few in number, and perhaps slightly unhinged—who ride year-round, whatever the weather. Whereas S1 apparel features a softshell front for leading-edge protection, S2 offers a full 360° of softshell for shelter from winter's most extreme elements.
When the temps drop, cool air don't care. Bontrager's S1 apparel will keep you rolling when the mercury drops, and even when the white flakes fall, with softshell protection on the front and a breathable thermal back so you won't overheat.
Ride it and love it. If not, we'll take it back. If for any reason you're not satisfied with a Bontrager aftermarket purchase, return the item, along with the original sales receipt, to the original place of purchase within 30 days for exchange.